Happy Friday, birdies!
Where has the month of June gone?
We have been so busy this month with trips out of town, home improvement projects, reading potty training "how-tos", learning to sew, playing outside, and the list goes on…
This month our family has made a commitment to be mindful of our budget.  We've studied the ins and outs and have made a plan to be more cost savvy.  We had saving set aside and budgeting for me to be at home with the twins for one year… and here we are 18 months later in desperate need to rework the budget to keep me home.
With budgeting being a priority meal planning has been essential to maintaining our monthly food budget. I say meal planning loosely because what I really do is create a menu.  I'm a pretty obsessive planner in most areas of my life but when it comes to meals I like the flexibility of saying "that doesn't sound good tonight, let's have this instead".  Aldi and I have become best buds… we take our relationship seriously but we only see each other every other week for about an hour.  An hour doesn't seem like much, but we make the time count.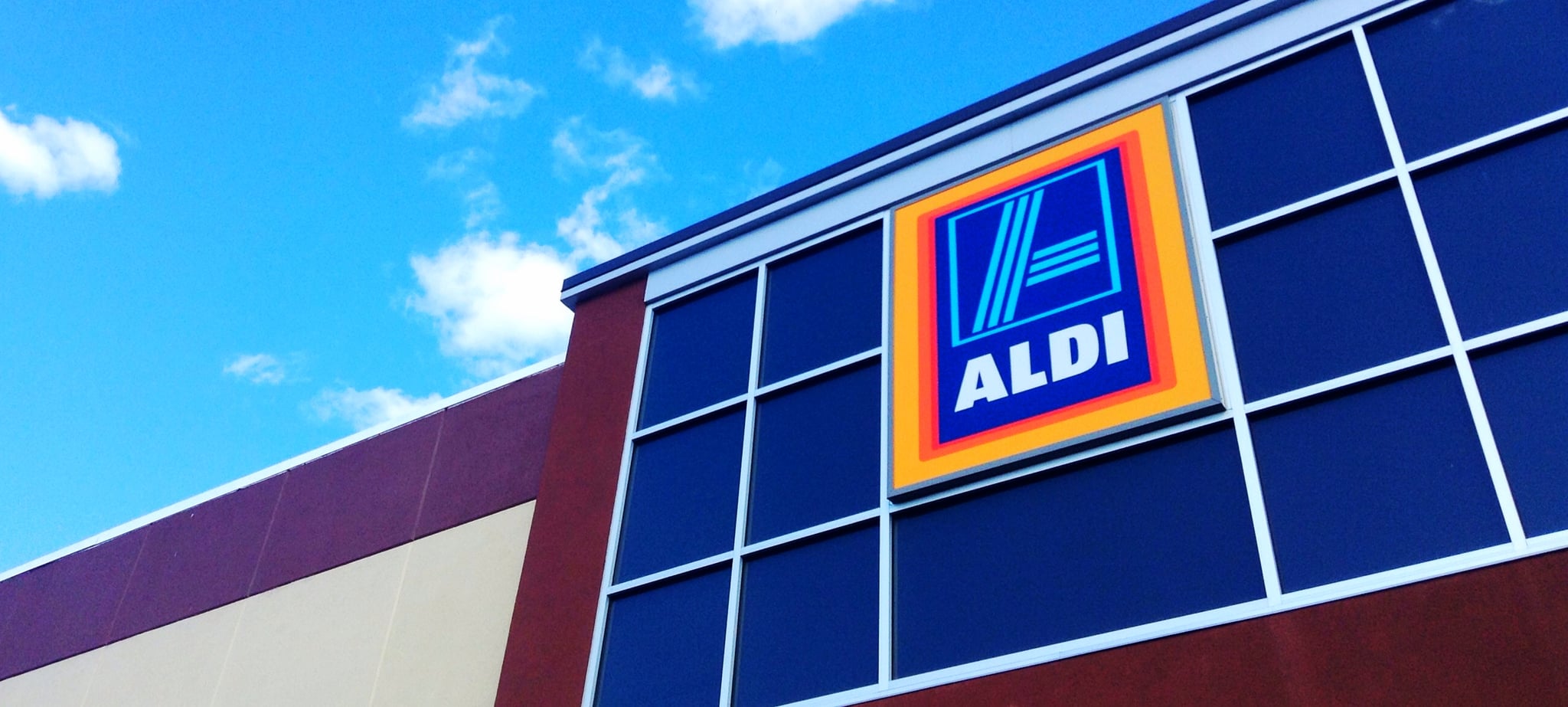 Last week I spent an hour at Aldi's, bought 2 weeks worth of food and spent $185.
Here are my steps for a successful Aldi's trip with children in tow:
Evaluate your pantry, fridge and freezer to get an idea of what food items will carry over into the next menu. It's important to me to use up items that may go to waste soon.
Check out the weekly ads at your local grocery stores. You can often find them online.  I've recently discovered an application called Flipp that has been super helpful in tracking down grocery ads.
Peruse Pinterest for ideas.  (I have a board for dinners and breakfasts.)
Check out Aldi's website for recipes as well!
Consider items that may freeze well if you're planning for 2 weeks. Many produce items wont be fresh for that length of time. We utilize frozen fruits and veggies as we get into that second week, freeze meats and bread.  (Even things like milk and butter can be frozen, but I haven't had to resort to that yet)
Write down a list of meals that will make the cut (I plan for 14-16 meals).
Write down the ingredients that go with each meal.
Evaluate your pantry for items you may already have (and look for items that might be good substitutes in your recipes).
Re-organize your list of ingredients in the order of how they are organized in the store. I promise this is the key to getting in and out of the store quickly… if you don't know your store well enough just group like items on your list – dairy, meat, canned goods, etc.
Pack reusable grocery bags in the car… and don't forget the quarter for your cart!
I honestly take about 2 hour prepping all of this. This much prep may seem exhausting, but not nearly as exhausting as roaming around a grocery store aimlessly with 18 month old twins for 2 hours and hoping for some combination of ingredients that will make a meal…. and then having to do it again every week or more.
What are some of your money saving tips when it comes to grocery shopping?
Stay tuned for a sample of our 2 week menu in an upcoming blog.